最新动态与专题
« Back to List of Featured Articles
Malaysian Furniture Sector Poised for Robust 2023 and Beyond

Published 19th January 2023
Welcome to 2023, dear MIFF exhibitors, visitors and buyers! While the industry has had its ups and downs over the last year, especially in terms of supply chain disruptions and labour restrictions, we're pleased to say that the new year brings great reasons to be excited about the growth potential of the Malaysian furniture sector.
Malaysian Exports Display A Strong Growth Trend
Despite the many challenges faced by the industry during the year, Malaysian furniture exports for the period of January-July 2022 increased by RM1.3 billion to RM8.5 billion, compared to the RM7.2 billion achieved during the corresponding period in 2021.


The significant increase at a time when many world economies are facing struggles shows that the demand for Malaysian furniture is resilient and that our reputation in international markets remains robust.


With the Malaysian government looking to solidify the nation's status as one of the top ten exporters of furniture and furniture parts in the world, the furniture sector will continue to receive strong promotion to global markets via agencies such as MATRADE and trade events such as MIFF, which will play a fundamental role in buying future growth prospects.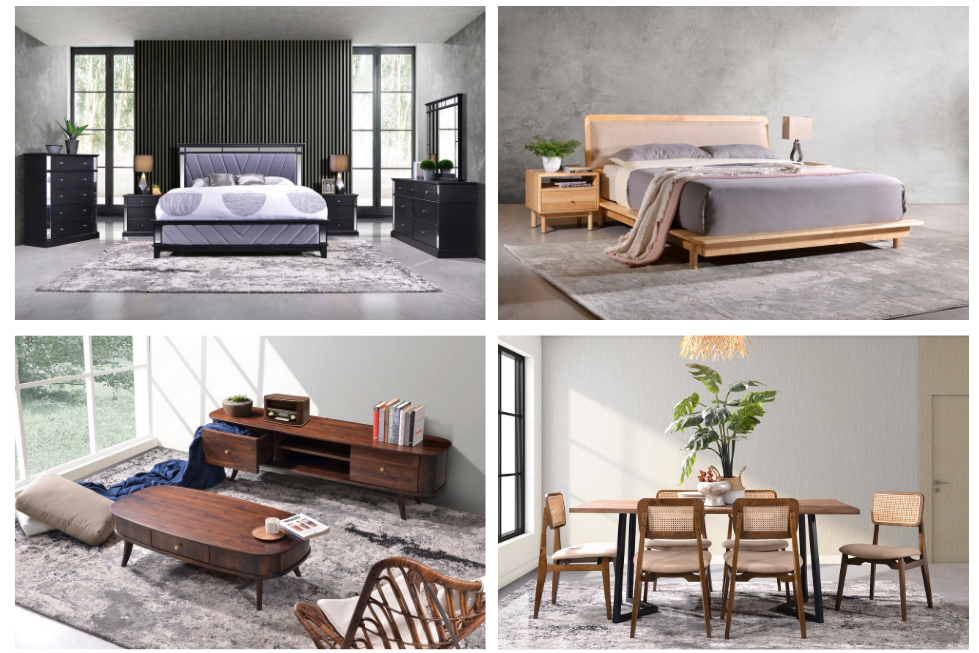 Big Prospects for Wooden Furniture
With high accessibility to wood, international quality products and a growing emphasis on sustainability, Malaysia has cemented its position as the largest exporter of wood furniture in the world – and demand is expected to continue growing robustly.


According to the Malaysian Timber Council (MTC), wooden furniture exports stood at RM6.93 billion for the first six months of 2022, which is an increase of 14.4% compared to the year before.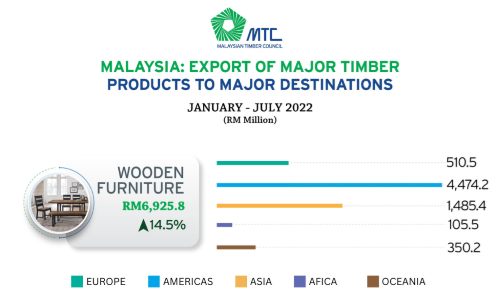 At the same time, the Plantation Industries and Commodities Ministry announced in April 2022 that Malaysia can grow its annual timber product exports to RM19 billion by 2025. Although the Ministry has been revamped since the last election, the new leadership is anticipated follow through with their promise to assist the timber industry in becoming more competitive as we aspire towards this goal.
Opportunities in Growing Online Market for Furniture
While the overall furniture sector is growing, perhaps the strongest growth is forecasted in online furniture sales. According to online research website Statista, the total furniture consumer market in Malaysia is estimated to reach US$4.51 billion in 2023 and grow at a CAGR of 8.21% until 2027.


Meanwhile, the eCommerce subsegment is forecasted to grow at almost double the rate, from US$1,031.00m in 2023 to US$1,865.00 by 2027 at a CAGR of 15.9% over the next five years.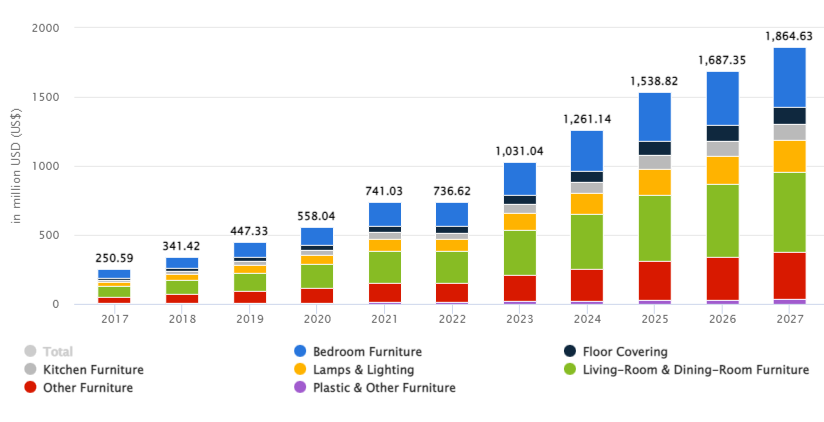 Online demand for furniture skyrocketed during the pandemic, with many manufacturer's pivoting into the digital space to compensate for challenges within their traditional sales channels and events such as MIFF launching virtual events and digital platforms to connect buyers with manufacturers. As demand flourishes in future, industry players can continue to leverage on these established digital platforms to take advantage of opportunities that may arise.
Strong Industry Support from Government
With the global wooden furniture market expected to cross US$550 billion in revenue by 2027, the Malaysian Investment Development Authority (MIDA)believes that Malaysian manufacturers must advance their adoption of technology in order to stay competitive on the global scale.


In alignment with the National Investment Aspirations launched in April 2021, the Malaysian government is robustly encouraging the adoption of new Industry 4.0 capabilities amongst furniture makers, promoting technologies such as Enterprise Resource Planning (ERP), Warehouse Management System (WMS), Manufacturing Execution System (MES), cloud computing, 3D Printing, Augmented Reality, Artificial Intelligence (AI) and Industrial Internet of Things (IIoT).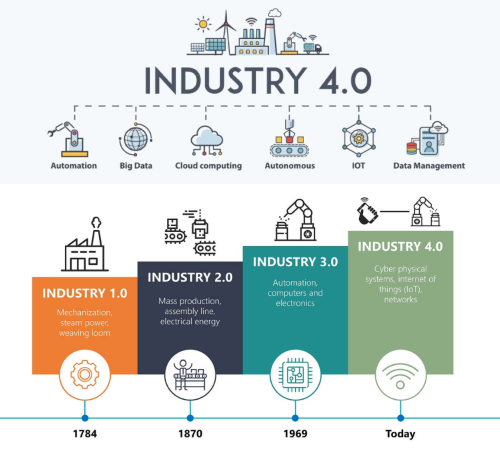 One the key pillars of support provided to SMEs is the Industry4WRD Readiness Assessment exercise with the Malaysian Productivity Corporation (MPC) that will enable companies to be eligible for the Industry4WRD Intervention Fund under MIDA, which offers a maximum grant of up to RM500,000 on a 70:30 matching basis.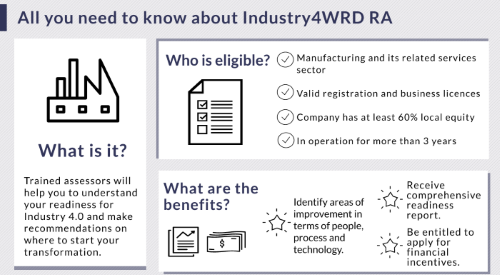 Given the above factors, it would seem that the time is ripe for Malaysian furniture manufacturers and exporters to invest in expansion strategies and capture an increasing share of this growing market.


The organisers of MIFF 2023 are thrilled to provide the ideal platform for all industry players to congregate, network and gain an even deeper appreciation of the emerging opportunities within the furniture industry during the upcoming event in March. We look forward at seeing you there!
Plan your Furniture Sourcing at MIFF 2023, 1-4 March!