最新动态与专题
« Back to List of Featured Articles
Get Exclusive Deals When You Travel to MIFF 2022

Published 2nd June 2022
Looking for sweet deals when flying to MIFF 2022?
MIFF 2022's Official Airline Partner - Malaysia Airlines is offering special rates when you fly with them to MIFF 2022 with up to 25% discount off your flight.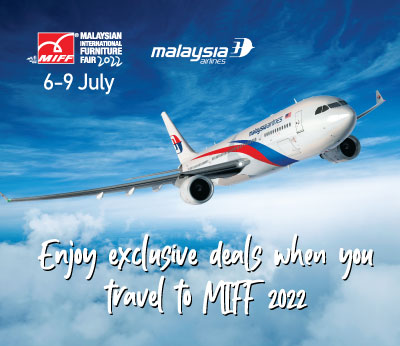 What are you waiting for? Book now and use the promo codes to snatch the early bird discounts and enjoy a great flight!
International Flights
Early bird discount: Up to 25%
Sales period: 30 May - 13 Jun 2022
Promo Code: MHMIFF25
Regular discount: Up to 20%
Sales period: 14 - 28 Jun 2022
Promo Code: MHMIFF20
*Travel period is from 29 June - 16 July 2022
Planning on relishing the Malaysian atmosphere?
While in Malaysia, why not stay a little longer and enjoy the warm weather and summer breeze. Bask in the sunlight on the sandy beaches of Langkawi, or explore the heritage towns of Ipoh. Book your way to paradise with these great flight deals and enjoy up to 25% off your flights when travelling within Malaysia, specially curated just for you by Firefly.
There are many fun things to do in Malaysia, so hurry up and book your tickets now to enjoy the early bird discounts.
Domestic Flights (within Malaysia)
Early bird discount: Up to 25%
Sales period: 30 May - 13 Jun 2022
Promo Code: FYMIFF25
Regular discount: Up to 20%
Sales period: 14 - 28 Jun 2022
Promo Code: FYMIFF20
*Travel period is from 29 June - 16 July 2022